Kiran Shekhawat: First Indian Navy Woman To Be Martyred
Hey Guys !!! we are back with our Saturday column- "Stepping Stone". Today, We share a life-story of a lady born in Naval Family and how she contributed her life to our country India. Her name Lt. Kiran Shekhawat, a girl born to fly. A focused and disciplined woman naval officer at 21.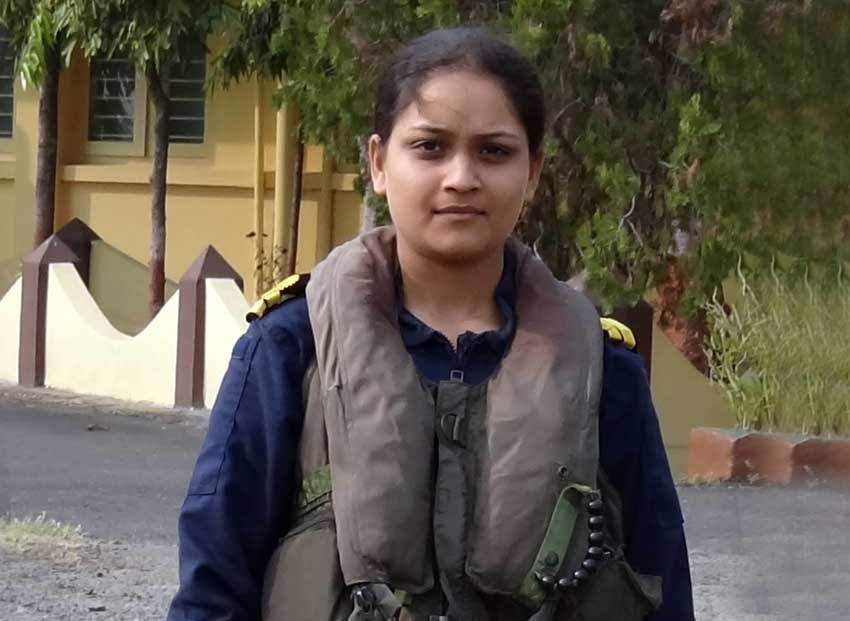 A young passionate lady and her journey to become a "HERO" for her country. What makes her different from an ordinary Nari, she loved dancing and listening to the music of Enrique Iglesias and Shania Twain. She also avid reader, and a Big Fan of Author Nicholas Sparks. And passionate to fly, her passion leads her to become a First Indian naval woman officer to be martyred in the line duty.
Lt Shekhawat, an Observer, had participated in the first all-women marching contingent of the Navy during the Republic Day parade of Jan 2015. She was born in a navy family, she was a navy officer by profession, she had married a man who is a Navy officer.
Her father retired from the Navy as Master Chief Petty Officer and is now running a charitable organization called, "Lt Kiran Shekhawat Foundation" in her honour. He is so proud of her. he said," daughter's father, I treated her with kid gloves initially but my perception about her began to change after she cleared the Service Selection Board (SSB) and got selected to join the Indian Navy." 
Today, after 73 years of our independence, it is a day to remember the real heroes of our country. Salute all the heroes, who give their lives selflessly to the country. Let Civilian, live peacefully and fight in their own small tiny little world for fame, name, and money. Salute to our Army!!! JAI HIND!!!